Want to snuggle up under soft, light, and top-notch bedding? Nothing can match the silk bedding. Not only do silk sheets provide you with unrivalled comfort, but they also offer you the taste of luxury.
Spending 8 hours a day sleeping must be of ultimate comfort. So, why shouldn't you create a sleeping environment in which you have always dreamt of sleeping?
Since silk bedding is made of natural fibres considered to be the softest, lightest, and strongest, creating an aesthetically pleasing environment and cosy comfort.
Silk bedding provides combined health and beauty benefits while you sleep peacefully at night. Moreover, this bedding is known to retain your youthful glow while rejuvenating you the following day. This is not a temporary option for your good night's rest but suits best for your all-year-round comfort.
Benefits of Sleeping On Silk Bedding
The natural proteins in the acids in the silk bedding vitalize your skin while slowing down the wrinkle development on your skin. Silk is naturally soft and lightweight, so it can be a comfortable choice for you to sleep peacefully at night.
Here is the reason for you to choose silk sheets:
No wonder silk fabric is great for people with sensitive skin and imparts antimicrobial and antibacterial properties. This is why the silk fabric prevents your skin from acquiring allergies, while cotton and other bedding irritate your skin.
Silk fabric is naturally hypoallergenic and doesn't let dust, moulds, and mites reside in your sheets. Otherwise, it impedes your sleep, waking you frequently at night and causing insomnia.
The dust particles cause wheezing and sneezing, and you feel disturbed in your haven. Sleeping consistently on the same ordinary bedding triggers your allergic reactions and feeds on the dead skin you shed while sleeping.
To add to your comfort, you won't find more comfort than snuggling under a silk duvet cover made of pure Mulberry silk threads.
 Silk is the epitome of elegance and unmatchable comfort. This fabric may look and feel fragile, but it is incredibly strong. Its natural temperature regulating properties facilitate low heat conduction that helps you enjoy cooling comfort when the temperature rises and warmth while the temperature goes down.
Silk has a moisture-wicking property and keeps you warm and cosy on cooler nights, trapping air within the pure silk threads. Silk sheets beautifully encourage you to feel relaxed at night.
Silk Bedding – To Ease Your Sleeping Struggle At Night!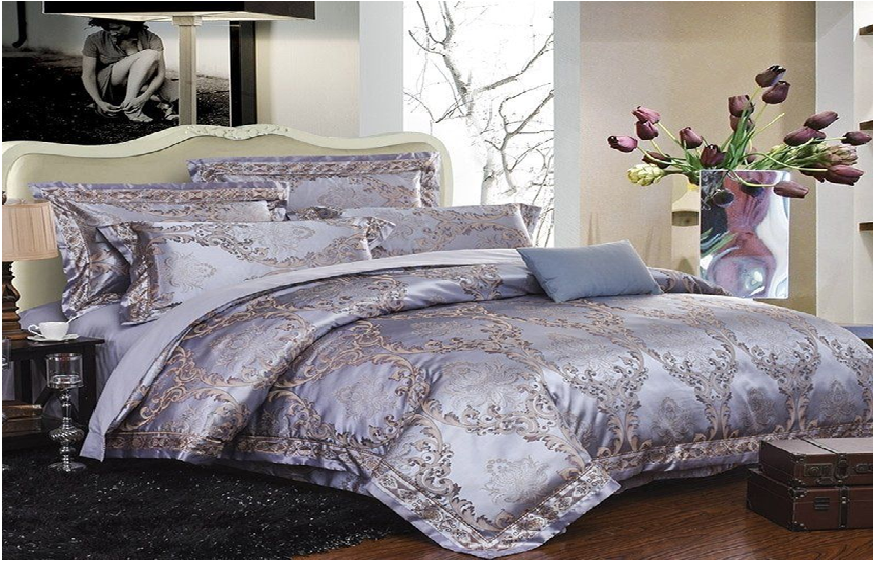 Tired of switching the sheets with the changing weather conditions? Let us tell you about a safe and reliable sleeping buddy, luxurious silk sheets. You can end your hassles of searching for the best brand as after researching and comparing, we found Mayfairsilk to be the best.
Mayfairsilk offers silk products made of pure Mulberry silk threads. Manufacturing chemical-free products, these are OEKO-TEX certified 100. Moreover, they are entitled to several awards, such as 'Most Outstanding Bedding Store 2022- London Business Elite Awards', 'Bedding Brand of the Year 2022', 'Prestige Awards 2022', and more. From the roads of the UK, they are now tapping into the USA and the Middle East.
To know more about them, visit https://mayfairsilk.com/